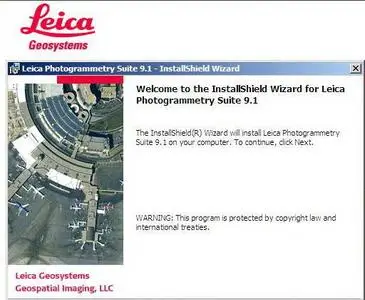 Leica Photogrammetry Suite v9.1
Type: PHOTOGRAMMETRY | Bin | 460 Mb | Date: 2006/11/25 | RS.com
Leica Photogrammetry Suite is a collection of seamlessly integrated software tools providing accurate and production oriented photogrammetric tools for a broad range of geospatial imaging applications.
Increased Productivity
The keys to LPS's productivity enhancing performance are fast processing and a tight focus on workflow through the unique Workflow Toolbar. The toolbar guides you through projects from beginning to end, whether they are completed step-by-step or with LPS's batch processing feature.
Increased Accuracy
LPS's state-of-the-art photogrammetric and image processing algorithms for automatic point measurement, automatic terrain extraction and subpixel point positioning not only help you maintain accuracy, they increase it. Accuracy reports for all output data and built-in data quality checks guarantee that your data is always correct.