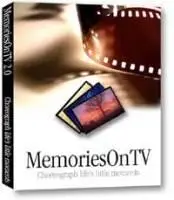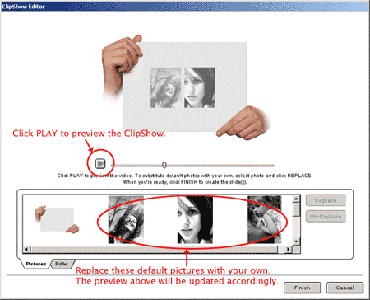 <span style="color:#ff3300">MemoriesOnTV Pro v3.1.5 + MemoriesOnTV Clipshow Package Vol.1 + 280 Transitions | 29 Mb</span>
MemoriesOnTV allows you to create professional slideshows easily from your digital photos and video clips. The video you create can be burnt onto CD/DVD recordable using the built-in burner and then played on a TV via a standard DVD player. You can also output your show to web pages (flash), or save them as AVI or MPG files. MemoriesOnTV's strength is in its visual effects. You can have effects such as multi-pictures on single slide, slideshow in slideshow, text caption animation, or Ken Burns pan/zoom effects.
ClipShows are essentially templates for slideshows. They contain graphics, stock pictures, effects and even audio clips that are pre-arranged into interesting slideshow segments. You use them in your slideshow by replacing the stock pictures with your own, or by inserting them "straight up" into your slideshow without further customizations.
Here are some good reasons to use it:
• Creates photo slideshows that can be played back on ordinary DVD players connected to your TV set.
• Archives the photos and video clips right onto the DVD.
• Share your slideshows over the Internet via Web Export (Pro edition only). The web slideshows are created in Flash, which means that it is playable out of the box on 96% of all web browsers (PC & Mac).
• The slideshows are easy to create, and the DVDs make meaningful gifts and souvenirs for friends and family.
Version 3.1.5
Bug Fixes:
* Fixed a rounding-off error in the resampling code that caused audio to become silent in some show segments.
* Some DirectShow filters were reporting erroneous timing and frame information, causing video clips to not show up. Fixed.
* Fixed a bug that prevents silence duration from being edited, and music auto-trim to fail on non-English Windows.
Enhancements:
* On startup, automatically checks to see if there is a newer version availale for download.
Download
http://rapidshare.com/files/2012083/MOTVP315CLSW.rar.html
Fast Download
(Rapidshare)