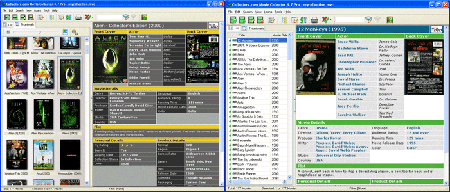 Movie Collector - Simply Great Soft | 4,23MB
Organize your movie collection in a database and finally know exactly which movies you own.
Use Movie Collector to:
Catalog DVDs automatically
Just type the movie titles or scan the barcodes to add DVDs to your personal movie database
Download all movie & DVD data
Including cover image, cast and crew plus all DVD details (region, audiotracks, subtitles, etc…)
Browse your DVD covers
Use the Thumbnail View to browse your collection by cover image
View or print sorted lists
Lists are configurable, you choose what to list and in which order.
Search your movie database
E.g. find a movie by title or all movies that Arnie plays in
DVD Carousel integration
Store your disks in a DVD carousel and retrieve them quickly.
Export your data (PRO only)
Export to HTML, XML, CSV or to the Notes section of your iPod.
Track your loans (PRO only)