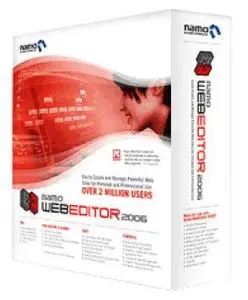 Namo WebEditor 2006 Suite Retail with Manual
91.7 Mb | Windows OS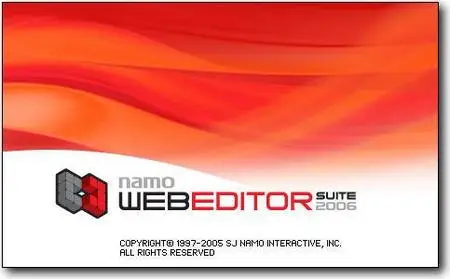 Namo WebEditor 2006 is a complete Web authoring application suite you will need to create, edit, publish, and manage your Web sites. An integrated development environment empowers Web professionals to create cutting-edge sites. Easy-to-use functions enable beginners to grow into highly-skilled Web designers. It comes with Namo WebCanvas 2006, a total vector graphic solution that makes it easy to create Web artwork and other bonus utilities all free. Blog Editing and Posting is now possible with this latest version. Three month hosting and domain is provided free with this suite product. The Namo WebEditor 2006 suite including WebEditor 2006, WebCanvas 2006, and other free tools, has strong basic HTML functions, and is convenient to use for anyone from beginners to experts. it covers A to Z of making web sites.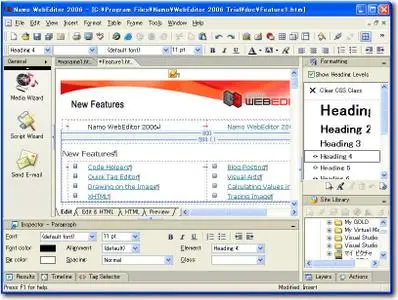 WebEditor 2006
WebEditor gives you all the tools you need to build and manager a professional looking website in a single package. Beginners and advanced users alike will appreciate Namo WebEditor's design and script templates, site resource management features, integrated graphics features, and more. Full WYSIWYG editing environment, BLOG editing and posting, powerful JavaScript actions and events, flexible wizard for database-driven pages, drag-and-drop site layout, dynamic navigation bards and trees, instant report generation, integrated resources management, editable themes, editable vector graphic elements, image touch-up and manipulation tools, image slicer, photo album creator.
WebCanvas 2006
Namo WebCanvas 2006 is a vector-based Web graphic drawing tool optimized for use with Namo WebEditor, making it easy to create and manage all graphic resources in a unified environment. Namo WebCanvas helps you create attractive, fast-downloading graphic images. It fully supports the SVG file format, allowing preview of SVG files in a Web browser and export images in a variety of file formats.
Free Bonus Utilities for Name WebEditor 2006 suite
Namo Capture
A powerful screen capture utility. Use this to capture the contents of windows, menus, screens, etc. in GIF or BMP format. Namo Capture is especially useful for writers of technical documentation.
Namo Image Slicer
An innovative utility that you can use to "slice" bitmap images into smaller pieces for faster loading in browsers. Namo Image Slicer 1.5 exports sliced images straight to HTML, so you can easily insert them into your Web pages. Also converts Adobe Photoshop(PSD) files to GIF, JPG, or PNG format.
Namo GIF Animator
An easy-to-use program to create animated GIF images from your own still images.