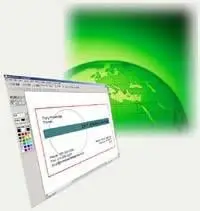 OfficePrinter 2.00.0215 | Win32 | Size: 3,79 Mb
OfficePrinter, the highly rated business card software and label software, is the easiest, fastest way to make your own professional-looking business cards, CD labels, envelopes, address and shipping labels, letterhead, and much more. This software is loaded with easy-to-use features, tons of pre-designed templates, and an extensive clip art library to ensure that the creation of your business card or label is an easy and fun process. If you are in a hurry, you may simply choose one of these designs, enter your personal or company information, and you are done! Your own business card or label in just minutes! If you want a more customized design, OfficePrinter's intuitive yet powerful editing features allow you to do just that.
Features:
# Support for Virtually All Available Labels and Business Cards
CD labels and jewel case inserts, business cards, address and shipping labels, video and audio tape labels, envelopes, letterhead, file folder labels, disk labels, or define your own.
# Easy to Use, Pre-designed Templates
If you are in a hurry, just fill in the blanks and you are done in minutes. You can even design your own custom templates.
#Full Layout Control For Advanced Users
Our software contains graphic tools, text tools, and other tools to assist you in making your own custom design. Just click and drag your pictures and text wherever your want for your next business card or label design..
# Easy to Follow Help and Tutorials.
Easy to follow tutorials walk you through the process of making your first card or label using a pre-designed template, and also how to design one from scratch.
# Support for Metric Units and A4 paper sizes
# Import Your Own Clip Art, or Choose From Our Clip Art Library
Supports GIF, JPEG, BMP, or WMF picture format.
# Sophisticated, Yet Easy to Use Text Editor
Control font size, type face, color, sub/super-script, condensed and expanded text, line and character spacing down to a single character..
# Rotate and Skew Text and Pictures to Any Angle
# Special Text Effects
Apply shadows, gradients, spiral, zoom, ladder, curves, and much much more.
# Drawing Tools
Draw lines, circles, rectangles, ellipses, and more.
# Alignment Tools
Align, center, or space evenly pictures, text, and other objects to achieve professional looking results.
# Print Just One or Two Labels, or an Entire Sheet
#Map Existing Colors of Your Clip Art to Whatever Colors You Want