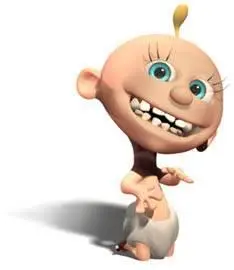 Project Messiah Studio PRO ver. 2.5 | Win32 | Size: 40,06 Mb
Messiah is our line of powerful animation & rendering products specifically designed to handle the most demanding character animation & rendering needs.? To meet the varied needs of studios and hobbyists, messiah is available in three forms, messiah:animate, messiah:studio Workstation, and messiah:studio Pro.?
All three versions of messiah include the full version of messiah:animate. messiah:animate is our core animation package whose award-winning technologies have been developed by, and in conjunction with, some of the industry's top companies and artists.? It is a user-driven production-centered product that has become indispensable for everything from films and commercials, to music videos and games.
messiah:animate/studio can be used as a stand-alone animation package or as a powerful addition to Maya, 3D Studio MAX, LightWave and Cinema 4D.? One of messiah's many unique capabilities includes the ability to set up an animation and, through messiah's host connections, run that animation and use it in any of the host programs messiah can connect to.? Maya users love our powerful and easy rigging capabilities, such as the ability to setup custom control rigs with Armature, without having to write MEL scripts.? Another favorite is messiah's "smart bones", that work the way you want immediately, without requiring weight maps (though weighting systems can be used too).