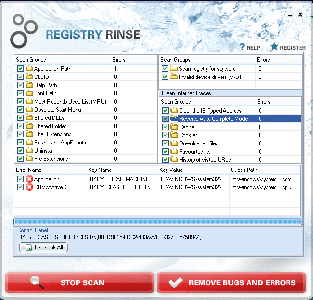 Registry Rinse 2007 V2.0 | 3MB
Registry Rinse 2007 is Registry-cleaning software. It will safely clean and repair Windows Registry problems with a few clicks and enable you to enjoy a cleaner and more efficient PC. The Registry is the nerve center of your PC …
Here are some key features of "Registry Rinse":
· Advanced detection algorythm gives you the stability you expect from your windows installation!
· Cleaning up IE has never been easier, empty your cache, delete your URL history, and more!
· Most browsers hijacks come as a ¨toolbar¨ Get rid of harmful toolbars quickly and easily!