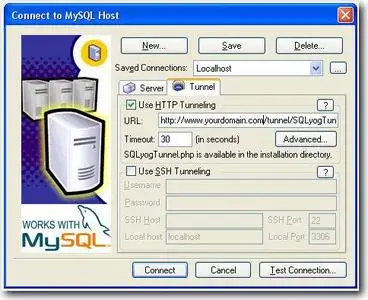 Webyog Softworks SQLYog Enterprise ver. 5.21 | 8.3 Mb | Windows OS
The SQLyog 5.21 supports execution of multiple queries and selected (highlighted) or single queries and offers a template explorer to quickly insert commonly used queries, such as create table, insert, drop table, rollback and others. In addition, you can export data in CSV, HTML & XML format and Import from a text file. Export data and schema itself, flush hosts/logs and more. In addition, SQLyog allows you to diagnose and optimize your databases, save your favorite SQL scripts in favorite folders and more. SQLyog contains all features of SQLyog Enterprise - except the following Power Tools:
- HTTP/SSH Tunneling
- Manage MySQL even if your ISP disallows remote connections;
- Data Synchronization
- Zero install MySQL Replication;
- Schema Synchronization
- Keep test and production databases in sync;
- Notification Services
- Send formatted resulsets over email at regular intervals.
- ODBC Import
- Wizard driven painless migration to MySQL.
New Features:
- direct export to MS-Excel XML-format.
- charset and grid
- related fixes as contributed by user 'firestorm'.