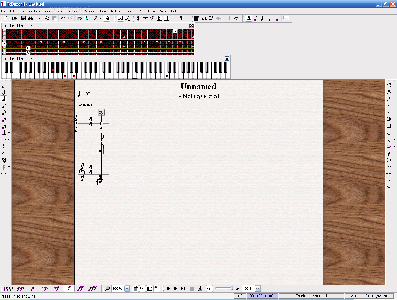 TaBazar II ver. 1.3b | Win OS | 3.7 MB
Home Page:
http://www.tabazar.de/frame_e.htm
TaBazar is a notation program for fretted instruments ( like guitar, bass, banjo or mandolin ) and percussion for Windows. You can view, edit, print and play back scores in tablature and/or standard notation.
Features
# Any count of tracks, single- and multitrack display
# Display of tablature and/or standardnotation
# Effects like hammering, bend, slide, harmonics etc.
# Free string count and tuning
# Several import/export formats
# Percussion notation
# Time signature, key and clef selectable per measure
# Jumps like coda, fine, segno etc.
# Musikon - Interaktive musical dictionary ( in German )
# Plugin for display and midi playback with Internet Explorer or Mozilla
Plugin:
http://www.tabazar.de/plugin.htm
Import/Export Formats:
http://www.tabazar.de/port_e.htm
Download
MD5: 9a7368a6ded41d1961c80b4746b2227e
Thanks to TEAM AiR