TrollTech QMsAddin Collection 2.1.3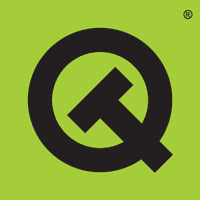 TrollTech QMsAddin Collection 2.1.3 | Win32 |Size: 27.07 MB
Now with Qt 4, Qt is seamlessly integrated with Microsoft Visual Studio, enabling Windows developers to leverage their existing skills to natively target multiple platforms from within a familiar environment.
Features
* Qt is a comprehensive development framework that includes an extensive array of features, capabilities and tools that enable development of high-performance, cross-platform rich-client and server-side applications.
* Qt developers only have to learn one API to write apps that run almost anywhere. We have put considerable effort into making Qt as easy to use and intuitive as possible. Customers tell us that we succeeded: they find Qt programming simple and enjoyable. For the business this translates into more functionality and less maintenance without having to sacrifice quality. The uniform cross-platform API lets programmers concentrate on value-adding innovation, instead of worrying about maintaining and administering infrastructure and interfaces for multiple versions of existing applications.
* Qt has been battle-tested by thousands of commercial and open source application developers over a multitude of operating systems and compilers - forming the foundation for high-performance, resource-intensive applications.
* Qt requires no "virtual machines", emulation layers or bulky runtime environments. It writes directly to low-level graphics functions, just like native apps do - allowing Qt applications to run at native speed.
*Over 4500 companies are actively developing some of the world's leading commercial applications with Qt. Visit our customer list for a sample, or learn more about the Qt Competitive Advantage by reading our customer success stories.
Rapidshare
http://rapidshare.de/files/36351579/TroltchQMsAdinCllctnv213.rar.html
No Password
Best regards,
WebGurru