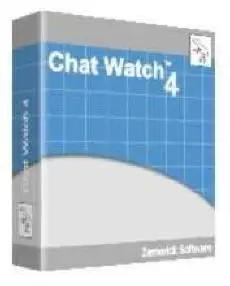 Chat Watch allows you to record all instant messages sent and received using AOL Instant Messenger, MSN Messenger, Yahoo! Messenger, and ICQ. Chat Watch is not a key logger and is undetectable.
Chat Watch 4.4.9 has been tested to log the following instant messengers on Windows Vista:
-AOL Instant Messenger 5.9.6089
-AOL Instant Messenger 6.0.28.1
-ICQ 5.10 Build 3000
-Windows Live Messenger 8.0.0812.00
-Yahoo! Messenger 8.1.0.209
Key Features of Chat Watch®
- Logs both sides of online chats.
- Can optionally run hidden from the user (Stealth mode).
- Password and hot key protection.
- You can have the chat logs e-mailed to you automatically.
- You can remotely view the chat logs in real-time using Chat Watch with Chat Watch.NET.
- You can schedule when chatting is and is not allowed.
- You can completely deny access to each or all instant messengers