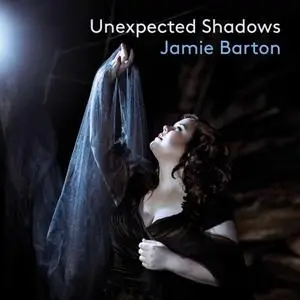 Jamie Barton, Jake Heggie, Matt Haimovitz - Jake Heggie: Unexpected Shadows (2020)
FLAC tracks +booklet | 01:06:38 | 220 Mb
Genre: Classical / Label: Pentatone
Star mezzo-soprano Jamie Barton presents a recital of songs by American composer Jake Heggie, with the composer at the piano. UNEXPECTED SHADOWS is a celebration in words and music of powerful, exceptional women. The program contains four song cycles, a single song, and an opera aria. The Work at Hand, set to poetry of the late Laura Morefield, contemplates on the brave fight against cancer that she, and millions with her, went through. Matt Haimovitz cello playing adds an extra layer to this profoundly moving song.
Track List:
01. The Breaking Waves No. 3, Music
02. The Work at Hand (Version for Voice, Piano & Cello) No. 1, Original Origami
03. The Work at Hand (Version for Voice, Piano & Cello) No. 2, Warrior 1
04. The Work at Hand (Version for Voice, Piano & Cello) No. 3, The Slow Seconds
05. If I Were You I Don't Have to Do a Thing
06. Iconic Legacies (First Ladies at the Smithsonian) No. 1, Eleanor Roosevelt [Marian Anderson's Mink Coat]
07. Iconic Legacies (First Ladies at the Smithsonian) No. 2, Mary Todd Lincoln [Abraham Lincoln's Hat]
08. Iconic Legacies (First Ladies at the Smithsonian) No. 3, Jacqueline Kennedy Onassis [White House Christmas Card, 1963]
09. Iconic Legacies (First Ladies at the Smithsonian) No. 4, Barbara Bush [The Muppets]
10. Of Gods and Cats No. 1, In the Beginning
11. Of Gods and Cats No. 2, Once Upon a Universe
12. Statuesque No. 1, Henry Moore Reclining Figure in Elmwood
13. Statuesque No. 2, Pablo Picasso Head of a Woman, 1932
14. Statuesque No. 3, Hatshepsut the Divine Potter
15. Statuesque No. 4, Alberto Giacometti Standing Woman, 1948
16. Statuesque No. 5, Winged Victory We're Through
ANALYZER: auCDtect: CD records authenticity detector, version 0.8.2
Copyright © 2004 Oleg Berngardt. All rights reserved.
Copyright © 2004 Alexander Djourik. All rights reserved.


FILE: 01. The Breaking Waves No. 3, Music.flac
Size: 9271085 Hash: 6088B2F066332C266C807C683E123AFE Accuracy: -m40
Conclusion: CDDA 100%
Signature: EAC34895CDCC32F609BCEEAA258A2E7025317A4B
FILE: 02. The Work at Hand (Version for Voice, Piano & Cello) No. 1, Original Origami.flac
Size: 25257376 Hash: 036A7FACB18160BCFD6A549081DC6614 Accuracy: -m40
Conclusion: CDDA 100%
Signature: D08DAAFCA0D0053C74F08E5614E3957BC80745E1
FILE: 03. The Work at Hand (Version for Voice, Piano & Cello) No. 2, Warrior 1.flac
Size: 17626685 Hash: 6F4CE7A5559C53B2A1BBE307550CCAED Accuracy: -m40
Conclusion: CDDA 58%
Signature: 05E09E45A9D3C818D8C58740420B615FC5008CCF
FILE: 04. The Work at Hand (Version for Voice, Piano & Cello) No. 3, The Slow Seconds.flac
Size: 26926279 Hash: E4431B7190096874AC3FA4AE5E3ADE9B Accuracy: -m40
Conclusion: CDDA 100%
Signature: 1A394220E2E5B14CFF552C2BD215027F14D8DADB
FILE: 05. If I Were You I Don't Have to Do a Thing.flac
Size: 11714552 Hash: 57BBCF85FCA16EB768C2EBE5D2853567 Accuracy: -m40
Conclusion: CDDA 94%
Signature: BB25C95F8A90275DEFD8D88BCE71361C8DF890A7
FILE: 06. Iconic Legacies (First Ladies at the Smithsonian) No. 1, Eleanor Roosevelt [Marian Anderson's Mink Coat].flac
Size: 14086028 Hash: EFCA9E0C638CDEA393F4DD2E40190D63 Accuracy: -m40
Conclusion: CDDA 100%
Signature: B4ACFDF8E8F54EF148627CD1DAC9AFD97418E4D6
FILE: 07. Iconic Legacies (First Ladies at the Smithsonian) No. 2, Mary Todd Lincoln [Abraham Lincoln's Hat].flac
Size: 14609523 Hash: A0F3BAB62E492F3386225AC924B528FE Accuracy: -m40
Conclusion: CDDA 99%
Signature: FD2A999B331D7B8087B21C5BC6253B2E3D8B4298
FILE: 08. Iconic Legacies (First Ladies at the Smithsonian) No. 3, Jacqueline Kennedy Onassis [White House Christmas Card, 1963].flac
Size: 10166723 Hash: 085D9159F5AB9369AB8EF8B4E70B4C24 Accuracy: -m40
Conclusion: CDDA 43%
Signature: 4E117CF138E1B1C6E97AB86B81BB1D5487605EEC
FILE: 09. Iconic Legacies (First Ladies at the Smithsonian) No. 4, Barbara Bush [The Muppets].flac
Size: 12551227 Hash: 930D84902019EFAFC84AD6CD2197DACA Accuracy: -m40
Conclusion: CDDA 100%
Signature: EE2780256BAC2A9198C4353C39422F776EB7973E
FILE: 10. Of Gods and Cats No. 1, In the Beginning.flac
Size: 8851790 Hash: BED5E1F64F38F9596DDBFA7E6C91C4CD Accuracy: -m40
Conclusion: CDDA 100%
Signature: C1849C682421349389CE833592035169F7594ADB
FILE: 11. Of Gods and Cats No. 2, Once Upon a Universe.flac
Size: 12086468 Hash: 64B4BD4B9F39E9360F2AD402B826E1F3 Accuracy: -m40
Conclusion: CDDA 100%
Signature: 64F790D5C55A170701ABF4BD430951A1CF194F08
FILE: 12. Statuesque No. 1, Henry Moore Reclining Figure in Elmwood.flac
Size: 13440361 Hash: 822F265D3BEC35D94395FA1BCB4F6A8D Accuracy: -m40
Conclusion: CDDA 100%
Signature: FA2C457D6849523B3A41006886400C8DFA8028F6
FILE: 13. Statuesque No. 2, Pablo Picasso Head of a Woman, 1932.flac
Size: 5975490 Hash: DE1D6B19DDDA96291E763B1D8ED27A11 Accuracy: -m40
Conclusion: CDDA 100%
Signature: CDCF402F70A58FE34C64461F9E9CF6DAD0785C40
FILE: 14. Statuesque No. 3, Hatshepsut the Divine Potter.flac
Size: 10167029 Hash: 2D5EFC0F2E4ECD3FBCBC4EEB432FD5F8 Accuracy: -m40
Conclusion: CDDA 99%
Signature: 1401F3C29C4C7214FAC4FC21261B79C052D9C32E
FILE: 15. Statuesque No. 4, Alberto Giacometti Standing Woman, 1948.flac
Size: 14695492 Hash: F75114DDFA48C861C8C4874904F9F914 Accuracy: -m40
Conclusion: CDDA 58%
Signature: 89C4318123A1935A0E5F4864C46948011283FB44
FILE: 16. Statuesque No. 5, Winged Victory We're Through.flac
Size: 21187144 Hash: 6669FC0550A383389DC7823F3E6CE5A4 Accuracy: -m40
Conclusion: CDDA 100%
Signature: 36C15A6878CCB6C5AE0C65336113A560C8CD8C26