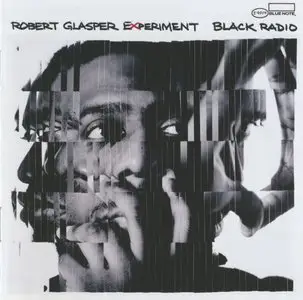 Robert Glasper Experiment - Black Radio (2012)
EAC 1.0b2 | FLAC tracks level 8 | Cue+Log+M3U | Full Scans 600dpi | 538MB + 5% Recovery
MP3 CBR 320 Kbps | 166MB + 5% Recovery
Genre: Jazz, Soul, Hip Hop
Robert Glasper's love for the music of his upbringing is deep. The sounds of hip hop, R&B, and urban soul music are intrinsically linked to a brilliant young jazz pianist who has gigged with jazz icons, headlined his own bands, and released a number of noteworthy recordings, including 2007's In My Element (Bluenote) and 2009's Double Booked (EMI). His music has borne the fruits of this passion; he's as comfortable with "J Dilla" as he is with John Coltrane. Some have questioned whether Glasper is abandoning his jazz roots and selling out to popular music.