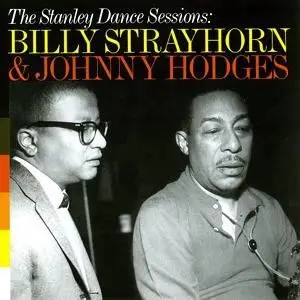 Billy Strayhorn & Johnny Hodges - The Stanley Dance Sessions (2005)
Jazz | APE+CUE | MP3 320 Kbps | Covers | 460 or 180 MB
Stanley Dance, the noted jazz critic, writer and producer came to the United States in 1958 to make a series of recordings of mainstream artists.The result was nine extraordinary LP's released in 1959 and 1960. One of these nine albums was Cue For Saxophone. In this LP Billy Strayhorn leads a septet with Johnny Hodges on alto, Harold "Shorty" Baker on trumpet, Quentin Jackson on trombone, Russell Procope on clarinet,Al Hall on bass and Oliver Jackson on drums.