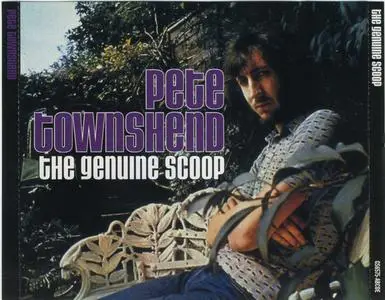 Pete Townshend - The Genuine Scoop (2003)
FLAC (tracks, scans) - 2.4 GB | MP3 CBR 320 kbps - 1.01 GB
6:34:21 | Classic Rock, Mod, Pop Rock | Label: HIWATT
The apparent idea behind this five-CD, 101-song bootleg was a sound one: to gather all of Pete Townshend's best solo demos from the Who's prime era (mid-'60s to late-'70s) in one place. As Who/Townshend fans know, his demos were usually very interesting, and while not as good as the full-on band versions done by the Who, they often boasted a personal, primitive, tenderness not present in the final product. But while there's much fine, and some great, music on here (and certainly there are a lot of great songs), this really isn't the major event it might have been. First, and most importantly, a lot of this stuff actually came out on the very-above-board Scoop and Another Scoop compilations, often with better sound.