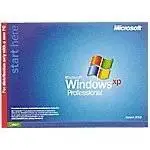 279 mb
Win XP Lite 2006 Corp iSO BOOTABLE
Sick of bloat? read on.
Full unattended install.(after initial blue screen boot up BS, sit back and relax)No cd key required.(built in)
No activation.NO INTERNET EXPLORER!(have a cd ready with your favorite browser on it if you want to surf) hint: Firefox
All drivers have been retained.All networking components intact.No balloons pop ups.TCP/IP Patch installed(allowing 100 connections, as opposed to the default 10 in winXP SP2,which may help bittorrent speeds)NO "send error messages to Mcft"NO help BS.