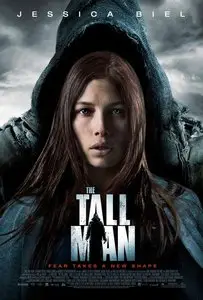 The Tall Man (2012)
BRRip | AVI / MPEG-4 Visual@ XviD / 1501 Kb/s | 23.976 fps | 640x272 | 1h 45mn | 1.36 Gb
Languages Available: English: AC-3, 448 kb/s (6 ch)
Genre: Crime, Drama, Mystery
The film is set in the U.S. city of Cold Rock, which for many years go missing children. Local legend has it that they take her to her mysterious tall chelovek.Zhitelnitsa Cold Rock, Nurse Julie, does not believe in these legends up until one night, did not find her son's bed empty. After going down to the first floor, she sees in horror as a kind of a dark figure with her son leaves the house. Guided by instinct, Julia rushes after them, trying to do everything possible to bring his son back, but at the same time and get the answers to the questions: who is that tall man? And what happens to the children?