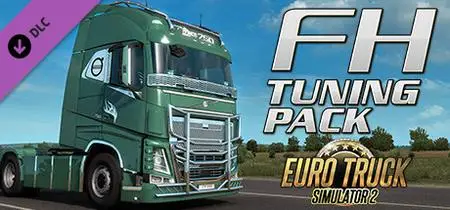 Euro Truck Simulator 2 FH Tuning Pack (2020)
Linux Game | Developer: SCS Software | Publisher: SCS Software| 7.65GB
Languages: English,English,German,French,Italian,Korean,Spanish,Simplified Chinese,Russian,Japanese,Portuguese,Polish,Danish,Dutch,Finnish,Norwegian,Swedish,Hungarian,Czech,Romanian,Turkish,Bulgarian,Greek,Ukrainian
Genre: Indie, Simulation | Release Date: 2 Jun, 2020
Travel across Europe as king of the road, a trucker who delivers important cargo across impressive distances! With dozens of cities to explore, your endurance, skill and speed will all be pushed to their limits.
Truck tuning is something that is close to the heart of all truckers. If you have ever been to a truck show, you would see that the amount of love and effort that some drivers are willing to devote to their vehicles is unbelievable. Tons of chrome, expensive hand-made parts, lights, and paints - they can turn a regular truck into the work of art!
Show off your Volvo truck loud and proud, by adorning it with the myriad of shiny new accessories included in the FH Tuning Pack! From the millions of possible combinations, you are bound to find one that is uniquely yours.
Featuring over 80 exterior customization options including chassis covers, rear bumpers, exhausts, sun shields, premium lights, stone guards, front fenders, side skirts, front masks and grilles, bull bars, front and rear mudflaps, door and window trims, 2 new paint jobs and various cabin accessories like curtains, mugs, LED logos, dashboard tables, and driver/co-driver plates. The possibilities are endless!
Screenshot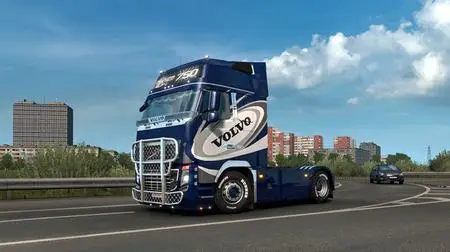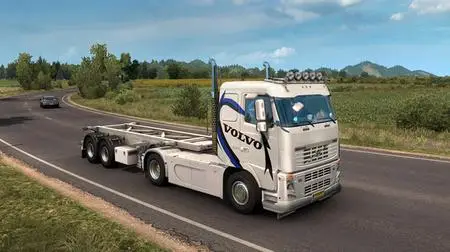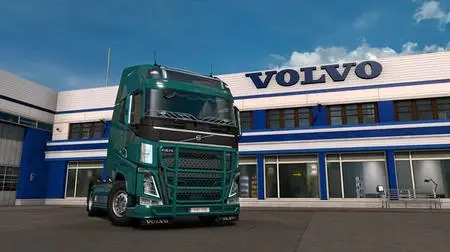 MINIMUM:
OS: Linux Ubuntu 12.04
Processor: Dual core CPU 2.4 GHz
Memory: 4 GB RAM
Graphics: GeForce GTS 450-class (Intel HD 4000)
Hard Drive: 15 MB available space
Additional Notes: recent binary ATI or NVidia drivers (MESA may not work reliably)
RECOMMENDED:
OS: Linux Ubuntu 12.04
Processor: Quad core CPU 3.0 GHz
Memory: 6 GB RAM
Graphics: GeForce GTX 760-class (2 GB)
Hard Drive: 15 MB available space
Additional Notes: recent binary ATI or NVidia drivers (MESA may not work reliably)
Game Teaser Trailer
Euro.Truck.Simulator.2.FH.Tuning.Pack.Linux-ACTiVATED