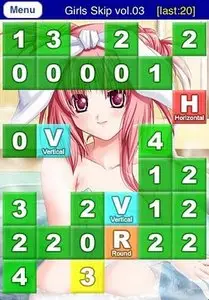 Girls Skip vol.03 v1.2 | Game | iPhone | 2.2MB
This is a puzzle game that uses numbers. Following the rule, you touch a panel on the screen to erase them. You succeeded to erase 40 panels, you can get a girl's picture!
This version has 12 pictures. Other volume has another, so Please check them if you are pleased with this app.
- Brand New 12 Pictures.
- New Panel "Round" added.
Download
http://rapidshare.com/files/32..._Skip_vol.03_1.2-kidmoneys.rar