Arma 3 Apex: Old Man (2020)
PC Game | Publisher: Bohemia Interactive | Developer: Bohemia Interactive | 60.2 GB
Languages: English, Francais, Italiano, Deutsch, Espanol
Русский, 日本語, 한국어, 中文, Polski, Čeština, Türkçe
Genre: Action, Strategy, Simulator | Release Date: 14 April 2020
Experience true combat gameplay in a massive military sandbox. Deploying a wide variety of single- and multiplayer content, over 20 vehicles and 40 weapons, and limitless opportunities for content creation, this is the PC's premier military game. Authentic, diverse, open - Arma 3 sends you to war.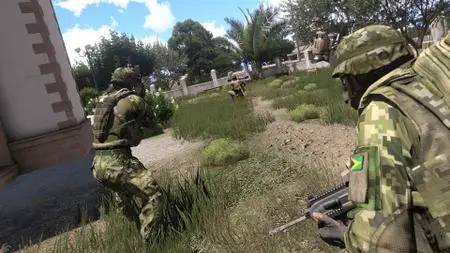 Key Features in Arma 3 Altis & Stratis
Defeat your enemy on a richly detailed, open-world battlefield – stretching over 290 km² of Mediterranean island terrain. From expansive cities to rolling hills, whether steamrolling your tank across the dusty plains, flying a transport helicopter over the dense forests, or waging asymmetric warfare from the rocky hills, the islands of Altis and Stratis are dynamic worlds, which lend themselves to the most varied engagements in gaming.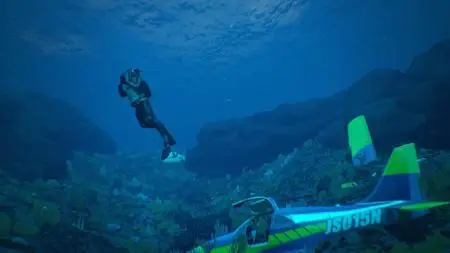 Weapons & Vehicles
Head into combat on foot, drive armored vehicles, or take to the skies in helicopters and jets. Conduct a combined arms attack over air, land, and sea, with over 20 vehicles to drive and pilot, 40+ weapons to pick from, customizable loadouts with short- and long-distance attachments, and various types of gear to suit your needs on the battlefield. With a massive arsenal at your disposal, Arma 3 moves you into a world of tactical opportunities.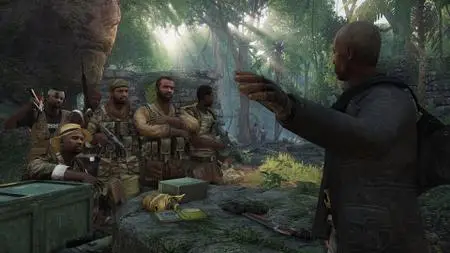 In Arma 3 Apex: Old Man,
you assume the role of a retired Legionnaire living on the South Pacific island of Tanoa. When a new strain of malaria causes yet another humanitarian crisis, and local authorities fail to distribute an effective vaccine to the civilian population, you're tipped off about a possible plot. Together with a former military contact, you attempt to avert a catastrophic power play in the region.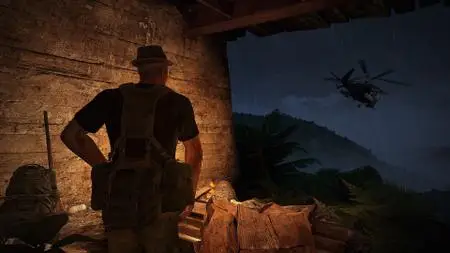 The new scenario drops you into Tanoa's 100 square kilometer tropical terrain with just a few instructions. It's up to you to find your way around, gather intel, obtain weapons and equipment, and decide on the best tactics to accomplish objectives. While the scenario aims to offer an authentic experience, you do have access to a few convenience features, such as the option to wait and skip time, and the ability to fast travel between known safe houses.
System Requirements Minimum:
OS: Windows 7 SP1 (64bit)
Processor: Intel Dual-Core 2.4 GHz or AMD Dual-Core Athlon 2.5 GHz
Memory: 4 GB RAM
Graphics: NVIDIA GeForce 9800GT / AMD Radeon HD 5670 / Intel HD Graphics 4000 with 512 MB VRAM
DirectX®: 10
Hard Drive: 32 GB free space
Audio: DirectX®-compatible on-board
Game Teaser Trailer

Arma.3.Old.Man-CODEX


Altri GIOCHI in ITALIANO QUI

- My Blog - QUI i miei Articoli -
If you like this release please support Developer / Publisher and BUY it.
If you'll find that my links are dead please let me know through the Private Messages.
Please DO NOT MIRROR

Password:
giochi