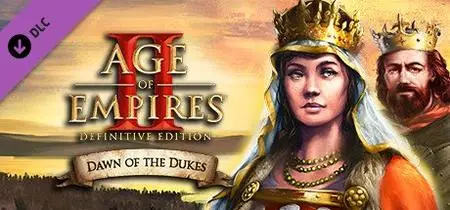 Age of Empires II Definitive Edition Dawn of the Dukes (2021)
PC Game | Developer: Forgotten Empires, Tantalus Media, Wicked Witch | Publisher: Xbox Game Studios | 34.4 GB
Language: English
Genre: Strategy | Release Date: 10 Aug, 2021
"Welcome to Dawn of the Dukes, the second new official expansion to Age of Empires II: Definitive Edition. Challenge friends with two additional civilizations as well as new units and technologies. Battle your way across Central and Eastern Europe with three new campaigns, overwhelming your opponents with sheer military might and economic productivity or with highly disciplined and technologically innovative armies!