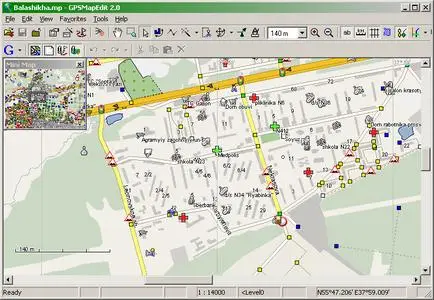 Geopainting GPSMapEdit 2.1.78.15 Multilingual | 4 Mb
Geopainting GPSMapEdit - this software is designed for visual authoring of GPS-maps in various proprietary cartographic formats such as Garmin, Polish format, ALAN Map 500/600, Holux, Navitel Navigator. GPSMapEdit is designed to help owners of Garmin, ALAN, Holux and Navitel Navigator. GPS receivers to create own maps. The software allows to quick loading and viewing vector maps in so-called "Polish format", comparing them with different geodetic data like raster maps, GPS tracks and waypoints.
In addition, the software may be used for converting GPS-tracks, waypoints and routes among various formats. GPSMapEdit does not have installer now. The program installation does not require special efforts because the software is ready to run. Just download the latest version and unzip it into any suitable folder.
Features:
- Visualization of satellite images from Google Maps.
- Loading of huge raster maps (format OziExplorer MAP) - over 20-30 megapixels.
- Loading ECW and JPEG 2000 raster maps.
- Import from MapInfo MIF/MID.
- Export to MapInfo MIF/MID.
- Import POI from external table file with address data, the formats are: CSV, MS Excel XLS, MS Access MDB, dBase DBF, Paradox DB, Visual FoxPro.
- Splitting map to smaller files (the menu 'Tools | Split map to files…').
- Saving to CRD format (ALAN Map 500 and Holux).
System requirements:
Operating systems: Microsoft Windows XP/Vista/7/8/10 are supported.
RAM: depends on work mode, required size of free memory is about the size of input file in Polish format. So, this may be 30M or even 1 GB or more.
Video: hardware acceleration and TrueColor support is recommended.
It is not guaranteed to run correctly under virtual machines like VMware, MS Virtual PC etc.
Home Page
-
http://www.geopainting.com/