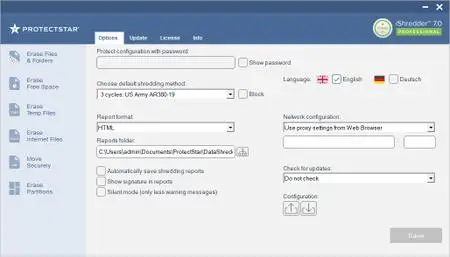 iShredder Professional v7.0.21.06.07 (x64) Portable | 2 Mb
Languages: English, Deutsch
iShredder is the most popular data eraser for iOS, Android, Windows, Mac, and Windows Server. Since 2010, this secure deletion software has won numerous awards and is used by more than 4,000,000 users, in over 100 countries worldwide. iShredder uses data shredding techniques that go beyond international standards. Its data deletion is so secure that government agencies and defense ministries trust, and use this robust process.