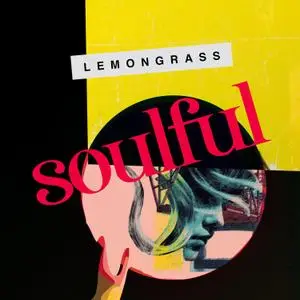 Lemongrass - Soulful (2020)
WEB FLAC (tracks) - 302 Mb | MP3 CBR 320 kbps - 119 Mb | 00:51:45
Electronic, Downtempo, Ambient, Chillout, Easy Listening | Label: Lemongrassmusic
Climb aboard to partake on a "Soulful" journey of wondrous feel-good music, evoking warmth, light and intimacy. Familiar but stunningly fresh, the latest Lemongrass output appears like meeting up with a good friend. Cruising at ease through a splendid day, bathing in the sun atop a green meadow or a solitary walk along a beach – that magic is on display throughout the whole album run. Roland Voss aka Lemongrass is a master of weaving subtly soothing and salutary atmospheres by balancing natural and electronic sound sources. Literally dazzling in full scope as well as in detail, song by song is layered with great attention to texture and sound, allowing to zoom in closer for a deeper introspection. These 12 free-flowing tracks effortlessly encapsulate the Lemongrass spirit without sounding forced, offering the best ingredients of beautiful synth lines, infectious grooves and an organic range of sonic sounds and instruments. As so often before, long-time companion Jane Maximova contributes some extra magic with gorgeous Russian vocals on "July sky". After a steady run of highly acclaimed 23 album releases in 22 years, "Soulful" is a peak and essence at the same time. These songs are uncompromisingly good, testifying the artist's maturity, with the potential to spread a light of hope and unity in our troubled times.
Tracklist:1.
Whereever You Go
(05:41)
2.
Killing Me Softly
(04:53)
3.
Femme Fatale
(04:33)
4.
July Sky (feat. Jane Maximova)
(04:04)
5.
Silkroad
(04:15)
6.
Mystic Life
(03:38)
7.
Night Blossom
(04:37)
8.
Birds of Passage
(05:49)
9.
All My Angels
(04:51)
10.
Perspective
(04:16)
11.
Soulful
(05:03)
–––––––––––-

DON'T MODIFY THIS FILE

–––––––––––-

PERFORMER: auCDtect Task Manager, ver. 1.6.0 RC1 build 1.6.0.1
Copyright © 2008-2010 y-soft. All rights reserved

ANALYZER: auCDtect: CD records authenticity detector, version 0.8.2
Copyright © 2004 Oleg Berngardt. All rights reserved.
Copyright © 2004 Alexander Djourik. All rights reserved.


FILE: 11. Soulful.flac
Size: 29418040 Hash: ADFDA084BED68ECACFC4AFC0D278AEBF Accuracy: -m8
Conclusion: CDDA 100%
Signature: 5C3CF6DEC7906ED64C7F390E970FAF72AB0DB3D8
FILE: 10. Perspective.flac
Size: 23833164 Hash: 4B74A6EC79C0563D1AF59F6E1F5DE726 Accuracy: -m8
Conclusion: CDDA 100%
Signature: 340B9EE02CD3EB54604A5DFBB124C626A5E798A5
FILE: 09. All My Angels.flac
Size: 32022919 Hash: 9C934569F78E4EDCEDD33BD7E71C7DDA Accuracy: -m8
Conclusion: CDDA 100%
Signature: A7F3B0D6FA62F60C41A16344C2F9D634ACF1FC1C
FILE: 08. Birds of Passage.flac
Size: 36974354 Hash: 2492D4C2817401333E634F0F76D48258 Accuracy: -m8
Conclusion: CDDA 100%
Signature: D820F557827A094A7A354867792C8034FB81CE82
FILE: 07. Night Blossom.flac
Size: 29085877 Hash: 97DFEEAB415C68A56F591CE2073CB757 Accuracy: -m8
Conclusion: CDDA 100%
Signature: 0E6E93F51599B6E71A8CF22DD57E22D6720E03EC
FILE: 06. Mystic Life.flac
Size: 25992481 Hash: 0E71163A30BA7996BD900C2DE3FF11FE Accuracy: -m8
Conclusion: CDDA 100%
Signature: 7E39530BFFA19EFD6080B1846BB60011E0DD8A94
FILE: 05. Silkroad.flac
Size: 24836699 Hash: 7A298C66C8773D474F51D6FCFAEB6884 Accuracy: -m8
Conclusion: CDDA 100%
Signature: 3B5BC2B54BCB5D05955CF377ACAB1D1E14B44826
FILE: 04. July Sky.flac
Size: 24775940 Hash: 1D393DE514501739374BAEA8F68BC462 Accuracy: -m8
Conclusion: CDDA 100%
Signature: F9605F0C288D67114CD57E669735CE842132FD3E
FILE: 03. Femme Fatale.flac
Size: 30688692 Hash: B54BDF8E1A43EF1A06A694E0E1E2206D Accuracy: -m8
Conclusion: CDDA 100%
Signature: 2651F5444C88CB1421789DBFAAE915131F90CA2B
FILE: 02. Killing Me Softly.flac
Size: 25921399 Hash: 8CE43E09ADC858C9635053613079BF21 Accuracy: -m8
Conclusion: CDDA 100%
Signature: B71DD85EDE74E3974566C868643C2F0E3D42CA22
FILE: 01. Whereever You Go.flac
Size: 33422909 Hash: 73B73A1B21F64513C757780614CD3D40 Accuracy: -m8
Conclusion: CDDA 100%
Signature: 9B870628511C6C06BB9B2464A94932587E9E1C5A