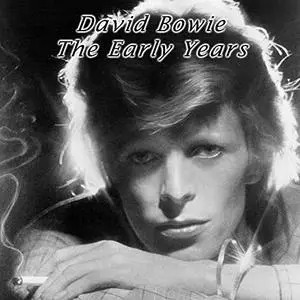 David Bowie - David Bowie the Early Years (2020)
FLAC tracks | 57:57 | 353 Mb
Genre: Classic Rock / Label: Revolver Records
David Bowie was not a" rock legend " like the others. Going through decades and fashions like this has always given Bowie the status of an innovator, a singular artist who manages to perpetually reinvent himself, to challenge himself as well… Whether glam, new wave, funk or soul, disco or electro, David Bowie has embraced all genres; sometimes even one step ahead. From Major Tom to Ziggy Stardust, from Aladdin Sane to Thin White Duke, he invented and reinvented himself, metamorphosed and showed off his body turned show. Body he made travel to the four corners of the world, from London to New York through Berlin. A geographical, physical, intellectual, dense and quite fascinating route that has made David Bowie an icon of the world of modern culture and a pioneer of pop. An icon playing on an assumed androgyny for, not to say claimed.