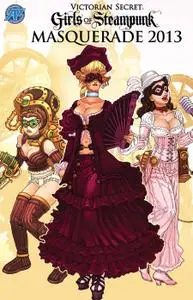 Victorian Secret: Girls of Steampunk Masquerade 2013
Antartic Press, 2013 | English | CBR | 24 Pages | 17.8 MB
Our saucy steampunk sweethearts are all 'geared up' for the season in a captivating cavalcade of costumes. Their outfits may be a little brief, but they still leave plenty to the imagination. What lurks behind their masks? Dare to find out!