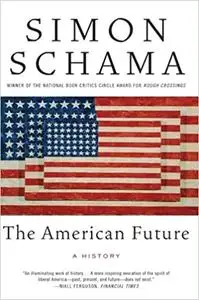 Simon Schama, "The American Future: A History"
English | ISBN: 0060539240 | 2010 | 416 pages | EPUB | 1185 KB
Nothing that has happened since the inauguration of Barack Obama has dispelled the sense that the election of 2008 was the kind of moment of truth in American politics and history that seldom comes along. Simon Schama, the acclaimed historian and award-winning critic, followed the campaign, but unlike other accounts, The American Future looks at that contemporary moment through the window of time. In four areas critical to the fate of the American republic—war; the place of religion in politics and culture; immigration; and the tenacious grip of expectations of permanent abundance—Schama looks back to see more clearly into the future. Full of lost insights and spellbinding tales, discovering men and women who have been forgotten in the big record, The American Future showcases Schama's unique gift of storytelling, ensuring these eloquent voices will be heard again as the nation moves forward into an uncertain moment in its history.