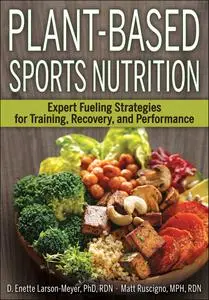 Plant-Based Sports Nutrition: Expert fueling strategies for training, recovery, and performance by D. Enette Larson-Meyer, Matt Ruscigno
English | June 28th, 2019 | ISBN: 1492568643 | 344 pages | EPUB | 28.34 MB
Gain the plant-based advantage! Join the thousands of runners, bodybuilders, and athletes from virtually every sport who rely on foods and beverages made without animal products. Every day an increasing number of athletes, even those who are not fully vegetarian or vegan, incorporate a plant-based diet when training or recovering from competition.