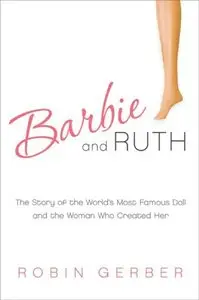 Barbie and Ruth: The Story of the World's Most Famous Doll and the Woman Who Created Her
Publisher: Collins Business | ISBN: 0061341312 | edition 2009 | PDF | 288 pages | 1,21 mb
The tragic and redeeming story of how one visionary woman built the biggest toy company in the world and created a global icon. Barbie and Ruth is the entwined story of two exceptional women. There's Barbie: the diminutive yet arrestingly voluptuous doll unveiled at the 1959 Toy Fair who became the treasure of 90 percent of American girls and their counterparts in 150 countries. She went on to compete as an Olympic athlete, serve as an air force pilot, work as a boutique owner, run as a presidential candidate, and ignite a cultural firestorm.