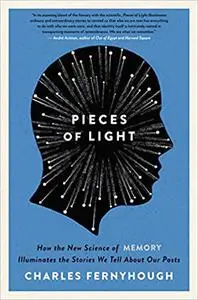 Charles Fernyhough, "Pieces of Light: How the New Science of Memory Illuminates the Stories We Tell About Our Pasts"
English | ISBN: 0062237896 | 2013 | 320 pages | EPUB | 1013 KB
Shortlisted for the 2013 Royal Society Winton Prize for Science Books
Leading psychologist Charles Fernyhough blends the most current science with literature and personal stories in Pieces of Light: How the New Science of Memory Illuminates the Stories We Tell About Our Pasts.
A new consensus is emerging among cognitive scientists: rather than possessing fixed, unchanging memories, they have found that we create recollections anew each time we are called upon to remember. According to psychologist Charles Fernyhough, remembering is an act of narrative imagination as much as it is the product of a neurological process.
An NPR and Psychology Today contributor, Dr. Fernyhough guides readers through the fascinating new science of autobiographical memory, covering topics such as: navigation, imagination, and the power of sense associations to cue remembering. Exquisitely written and meticulously researched, Pieces of Light brings together science and literature, the ordinary and the extraordinary, to help us better understand our powers of recall and our relationship with the past.