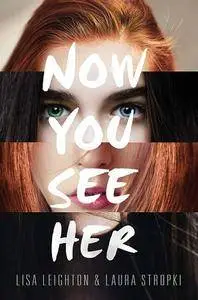 Now You See Her by Laura Stropki
English | 26 Jun. 2018 | ISBN: 0062428632 | 320 Pages | EPUB | 402.64 KB
AMELIA has always felt like happiness is a serve she can't return, a ball just out of reach. And now, in her senior year, right before tennis season, her mom wants to move–again.
SOPHIE has a perfectly curated, Instagram-ready life. From her first singles win to her hot long-term boyfriend to the beautiful landscaped home where she lives with her parents, Sophie is everything Amelia wishes she could hate.
But one night changes everything. When a man tries to abduct Amelia after her car breaks down during a storm, Amelia attempts to escape–into incoming traffic. And in one inexplicable moment, they switch bodies.
Amelia wakes up in Sophie's body. Amelia's body is in a coma. Now Amelia needs to find a way back into her own life–but first, she must retrace her steps to unravel the mystery of the accident, her attempted abduction, and how it's all tied to her mother's secret past.