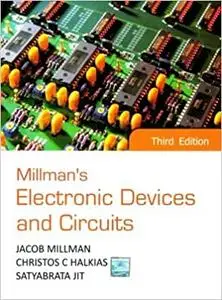 Jacob Millman, "Millmans Electronic Devices And Circuits, 3rd Edition"
English | 2010 | ISBN: 0070700214 | 749 pages | PDF | 24 MB
The revised edition of this classical book continues its tradition as a text providing comprehensive coverage of the solid state drives & circuits. The basic physical models for the operation of electronic devices such as diodes, mos transistors, and bipolar junction transistors are presented in detail. Numerous solved examples and practice questions are given in the book for better understanding of concepts.