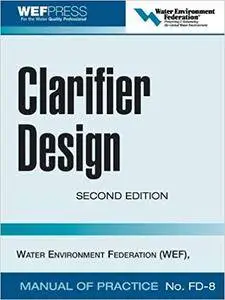 Water Environment Federation, "Clarifier Design: WEF Manual of Practice No. FD-8"
2005 | pages: 746 | ISBN: 0071464166 | PDF | 8,2 mb
Clarification is the final step in wastewater treatment. Once the water has been thoroughly cleansed, clarifiers remove both any remaining pollutants and the chemicals added by the treatment process (such as chlorine), so water can be safely released back into the local environment.
My Link