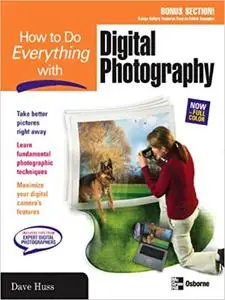 David Huss, "How to Do Everything with Digital Photography"
2004 | pages: 370 | ISBN: 0072254351 | PDF | 27,1 mb
Avoid the time-consuming task of image editing by taking great pictures from the get-go. Dave Huss walks you through the fundamentals of taking great digital photographs by dispelling digital photography myths and teaching you how to maximize all camera features available to you. Discover how to take clear, sharp, professional-level photographs every time; use light wisely; use flash photography to your advantage; match your camera to your computer; share your photos, and much more.
My Link