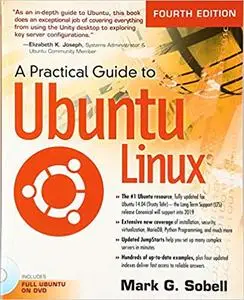 A Practical Guide to Ubuntu Linux (4th Edition)
by Mark G. Sobell
English | 2015 | ISBN: 0133927318 | 1424 Pages | EPUB | 84 MB
Sobell walks you through every essential feature and technique, from installing Ubuntu to working with the latest Ubuntu Unity desktop, and from configuring servers and monitoring networks to handling day-to-day system administration. His exceptionally clear explanations demystify everything from Apache, Samba, and postfix, to ufw, virtualization, and MariaDB/MySQL database management. PLUS a new chapter on programming in Python, today's most popular system automation tool!