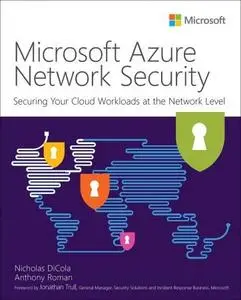 Microsoft Azure Network Security: Securing your Cloud WorkLoads at the Network Level
English | 2021 | ISBN: 0137252048 | 208 Pages | EPUB | 25 MB
Network security is crucial to safely deploying and managing Azure cloud resources in any environment. Now, two of Microsofts leading experts present a comprehensive, cloud-native approach to protecting your network, and safeguarding all your Azure systems and assets. Nicholas DiCola and Anthony Roman begin with a thoughtful overview of network securitys role in the cloud. Next, they offer practical, real-world guidance on deploying cloud-native solutions for firewalling, DDOS, WAF, and other foundational services all within a best-practice secure network architecture based on proven design patterns.