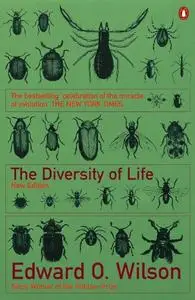 Edward O. (Pellegrino University Wilson, "The Diversity of Life"
English | 2001 | ISBN: 014029161X | EPUB | pages: 432 | 5.5 mb
"Not since Darwin has an author so lifted the science of ecology with insight and delightful imagery" - Richard Dawkins. In this book a master scientist tells the great story of how life on earth evolved. E.O. Wilson eloquently describes how the species of the world became diverse, and why the threat to this diversity today is beyond the scope of anything we have known before. In an extensive new foreword for this edition, Professor Wilson addresses the explosion of the field of conservation biology and takes a clear-eyed look at the work still to be done.