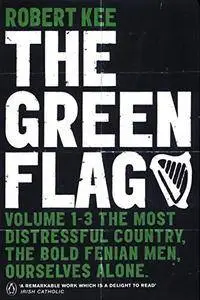 The Green Flag: A history of Irish nationalism by Robert Kee
English | 2001 | ISBN: 0140291652 | 896 Pages | EPUB | 1.37 MB
Covering Irish history from the beginnings of Irish Nationalism through 1973, Robert Kee's treatment ranges from the Protestant Plantations through Wolfe Tone and the Great Famine to the founding of the Fenian Movement and the Irish Free State. His authoritative and comprehensive history is masterly in its detail and judicious analysis. A classic in its field, this is essential reading for anyone attempting to understand the complex historical forces that have shaped Ireland.