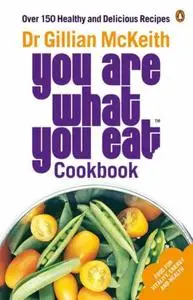 You Are What You Eat Cookbook: Over 150 Healthy and Delicious Recipes by Gillian McKeith
English | ISBN: 0141029765 | 2006 | EPUB | 240 pages | 7 MB
Dr Gillian's recipe for a healthier life . . . Eat delicious food, feel great, look fabulous. The You Are What You Eat Cookbook makes healthy cooking easy, simple and fun. It also answers all those questions that can so often turn into excuses . . . Can healthy food really be tasty and convenient? What can I eat other than salad? I've bought the quinoa, but now what do I do with it? Packed with over 150 recipes and ideas for juices, smoothies, breakfasts, soups, salads, lunch-boxes, main meals, quick bites, snacks and treats, here is a cookbook for you and your family to savour.
My nickname -
interes