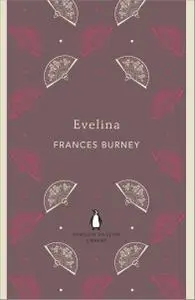 Evelina (The Penguin English Library) by Frances Burney
English | June 26, 2012 | ISBN: 0141198869 | EPUB | 510 pages | 0.9 MB
With entries from the diary of Fanny Burney.
'O Sir, how much uneasiness must I suffer, to counterbalance one short morning of happiness!'
In this comic and sharply incisive satire of excess and affectations, beautiful young Evelina falls victim to the rakish advances of Sir Clement Willoughby on her entrance to the world of fashionable London. Colliding with the manners and customs of a society she doesn't understand, she finds herself without hope that she should ever deserve the attention of the man she loves.
Frances Burney's first novel brilliantly sends up eighteenth-century society - and its opinions of women - while enticingly depicting its delights.