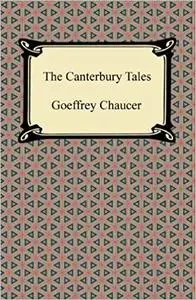 Geoffrey Chaucer, D. Laing Purves, "The Canterbury Tales"
English | 2010 | ISBN: 0141442298, 1420945173 | 544 pages | EPUB | 1.3 MB
Begun as an ambitious project by the versatile English courtier, diplomat, philosopher, and author Geoffrey Chaucer in the 14th century, "The Canterbury Tales" follows a group of people on their pilgrimage to the Cathedral of Saint Thomas á Becket. The Prologue introduces all of the pilgrims in great detail, and through these descriptions Chaucer provides the entire spectrum of social classes and professions of his time. When the group stops at an inn and the innkeeper introduces a competition for a free dinner, the pilgrims begin telling each other stories that reflect their stations, genders, purity, corruption, humor, tragedy, cynicism, and innocence. From the noble Knight and his Squire to the spunky Wife of Bath, from the antagonistic Miller and Reeve to the Prioress, Nun, and Pardoner, Chaucer reveals for modern readers a wonderfully vivid picture of medieval life in an impressive array of literary styles that uphold his reputation as the Father of English Literature.