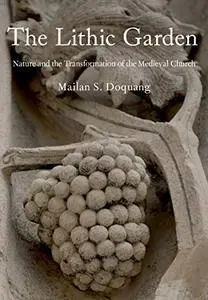 The Lithic Garden: Nature and the Transformation of the Medieval Church by Mailan S. Doquang
English | January 11, 2018 | ISBN: 0190631791 | PDF | 272 pages | 164 MB
The Lithic Garden offers innovative perspectives on the role of ornament in medieval church design. Focusing on the foliate friezes articulating iconic French monuments such as Amiens Cathedral, it demonstrates that church builders strategically used organic motifs to integrate the interior and exterior of their structures, thus reinforcing the connections and distinctions between the entirety of the sacred edifice and the profane world beyond its boundaries.
With this exquisitely illustrated monograph, Mailan S. Doquang argues that, contrary to widespread belief, monumental flora was not just an extravagant embellishment or secondary byproduct, but a semantically-charged, critical design component that inflected the stratified spaces of churches in myriad ways. By situating the proliferation of foliate friezes within the context of the Crusades, The Lithic Garden provides insights into the networks of exchange between France, Byzantium, and the Levant, contributing to the "global turn" in art and architectural History.