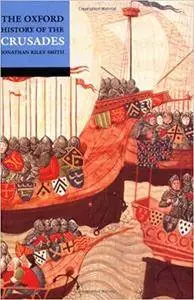 Jonathan Riley-Smith, "The Oxford History of the Crusades"
ISBN: 0192803123, 0192853643 | 2002 | EPUB | 488 pages | 18 MB
Written by a team of leading scholars, this fascinating book presents an authoritative and comprehensive history of the Crusades, from the preaching of the First Crusade in 1095 to the legacy of crusading ideas and imagery today. Reflecting the recent developments in crusade historiography, it covers crusading in many different theatres of war. The concepts of apologists, propagandists, song-writers, and poets, and the
perceptions and motives of the crusaders themselves are described, as are the emotional and intellectual reactions of the Muslims to Christian holy war. The institutional developments - legal, financial, and structural - which were necessary to the movement's survival - are analysed. Several chapters are devoted to the western settlements established in the eastern Mediterranean region in the wake of the crusades, to the remarkable art and architecture associated with them, and to the military orders. The subject of the later crusades, including the history of the military orders from the sixteenth to the eighteenth centuries, is given the attention it deserves. And the first steps are taken on to a field that is as yet hardly explored - the survival of the ideas and images of crusading into the nineteenth and twentieth centuries.