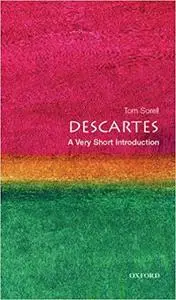 Tom Sorell, "Descartes: A Very Short Introduction"
English | 2001 | ISBN: 0192854097 | EPUB | pages: 128 | 0.5 mb
Descartes is perhaps best known for his statement, "Cogito, ergo sum," the cornerstone of his metaphysics. But he did not intend the metaphysics to stand apart from his scientific work, which included important investigations into physics, mathematics, and optics. In this book, Sorell shows that Descarates was, above all, an advocate and practitioner of the new mathematical approach to physics, and that he developed his philosophies to support his discoveries in the sciences.
About the Series: Combining authority with wit, accessibility, and style, Very Short Introductions offer an introduction to some of life's most interesting topics. Written by experts for the newcomer, they demonstrate the finest contemporary thinking about the central problems and issues in hundreds of key topics, from philosophy to Freud, quantum theory to Islam.