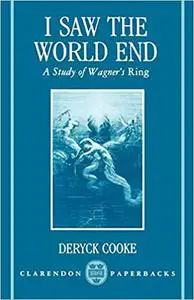 Deryck Cooke, "I Saw the World End: A Study of Wagner's Ring"
English | 1992 | ISBN: 0193153181, 0193153165 | 368 pages | PDF | 6.6 MB
Long considered a masterpiece, Wagner's Ring has baffled and confused critics because of the highly complex meaning of its text and music. The diverse range of commentaries written on the subject since the first performance over one hundred years ago reveals just how little critics have understood The Ring. Deryck Cooke displays his masterly common sense in this study of how and why The Ring took the shape it did. This volume represents only a portion of the enormous book he had planned–his untimely death prevented him from writing a full analysis of the music. Even as it stands, I Saw The World End will give fresh understanding and appreciation to every lover of Wagner's music.