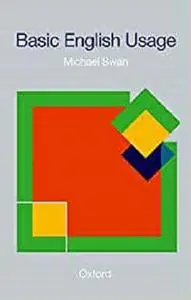 Basic English Usage by Michael Swan
English | January 1, 1986 | ISBN: 0194311872 | 288 pages | PDF | 2.76 Mb
Containing 370 short entries, arranged alphabetically, this guide explains the problem points of grammar and vocabulary. It includes many examples of correct usage and common mistakes, along with descriptions of formal and informal language. A full index and cross-references between entries help the students to find information easily.