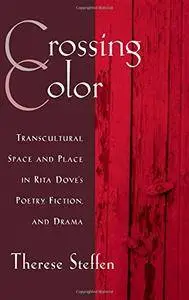 Crossing Color: Transcultural Space and Place in Rita Dove's Poetry, Fiction, and Drama (W.E.B. Du Bois Institute) by Therese Steffen
English | 2001 | ISBN: 0195134400 | 256 Pages | PDF | 14.36 MB
Rita Dove (b. 1952) was elected Poet Laureate--the first ever African-American to hold the position--in 1993, in recognition of work that combines racially sensitive observation with searing and immediate personal experience. She is best known for her substantial body of poetry, although she has also been recognized for her many accomplishments in drama and fiction, written in both German and English.
Crossing Color
, written by a well-known Americanist in the European community, is the first full-length critical study offering a comprehensive biographic and literary portrait of Rita Dove and her work.