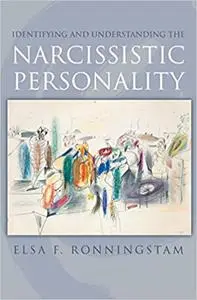 Elsa F. Ronningstam, "Identifying and Understanding the Narcissistic Personality"
English | 2005 | ISBN: 0195148738, 0195148738 | 255 pages | PDF | 7 MB
Narcissists have been much maligned, but according to clinicians who study personality, there are many productive narcissists who succeed spectacularly well in life because they can articulate a vision and make others follow. Elsa Ronningstam, who has been studying and treating narcissists for
20 years, presents a balanced, comprehensive, and up-to-date review of our understanding of narcissistic personality disorder, explaining the range from personality trait, which can be productive, to full-blown disorder, which can be highly destructive. Through fascinating case histories,
Ronningstam shows us the inner life of narcissists, the tug of war that exists within them between self-confidence and arrogance on the one hand and painful shame and insecurity on the other. It is the first integrated clinical and empirical guide to assist clinicians in their work with
narcissistic patients.