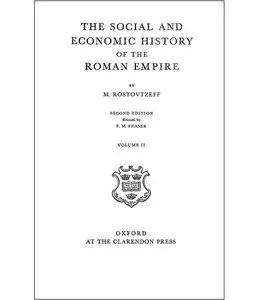 The Social and Economic History of Roman Empire
Publisher: Oxford University Press | ISBN: 0198142315 | edition 1963 | PDF | 890 pages | 14,08 mb
Rostovtzeff's book covers the economy of the Roman Empire between the First Century B.C. and the reforms of Diocletian in 284. His main thesis is that the history of the Empire is essentially a three-way struggle between the Senatorial upper classes, the city bourgeoisie (knights) and the proletariate.