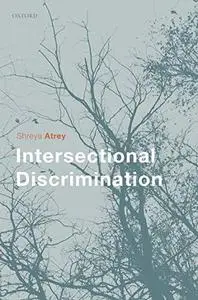 Intersectional Discrimination by Shreya Atrey
2019 | ISBN: 0198848951 | English | 256 pages | EPUB/PDF(Re) | 0.4/16 MB
This book examines the concept of intersectional discrimination and why it has been difficult for jurisdictions around the world to redress it in discrimination law. 'Intersectionality' was coined by Kimberle Crenshaw in 1989. Thirty years since its conception, the term has become a buzzword in sociology, anthropology, feminist studies, psychology, literature, and politics. But it remains marginal in the discourse of discrimination law, where it was first conceived. Traversing its long and rich history of development, the book explains what intersectionality is as a theory and as a category of discrimination. It then explains what it takes for discrimination law to be reimagined from the perspective of intersectionality in reference to comparative laws in the US, UK, South Africa, Canada, India, and the jurisprudence of the European Courts (CJEU and ECtHR) and international human rights treaty bodies.